Con el coche:
En Puerto Rico hay dos puertos, el "Spirit of the Sea" tiene su amarre en el Puerto Base, que es el de la izquierda mirando hacia el mar. Nos encuentras justo frente a la barrera de entrada al puerto a unos 70 metros.
Si vienes desde Arguineguin por la carretera GC 500:  Seguir carretera de la costa hasta llegar al pequeño túnel antes de llegar a Puerto Rico, marcado en azul en el plano.
Por la autopista GC 1 salida Puerto Rico. Atravesar Puerto Rico hasta cruzar la carretera antigua y buscar tras el cruce: Puerto Base o Parking Puerto Base.
​Coordenadas para los navegadores GPS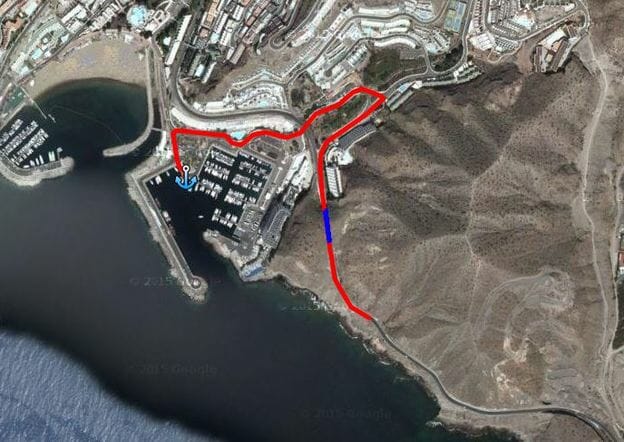 Excursión para el avistamiento
de cetáceos
Excursión para el avistamiento de cetáceos
+ parada para baño
Lunes - Miércoles - Viernes
El servicio de recogida esta incluido en el precio. Recuerde solicitarlo cuando haga su reserva en caso de necesitarlo.​
El servicio de recogida está disponible en las siguientes zonas: de Mogán a Playa del Cura y de Bahía Feliz hasta Meloneras
Nota: El tour de 2 horas tiene el mismo precio que el tour de 3 horas.